Originally commissioned by La Liga de la Animación Iberoamericana for a 10-second logo loop, CDs Martin Dasnoy and Dalmiro Buigues at Buda.tv in Buenos Aires got carried away and ended up with a full minute of frenzied cartoon action.
Buda.tv EP Ignacio Godoy: "La Liga is the union of the three main animation events in Ibero-America: Quirino Awards (Spain), Pixelatl (Mexico), and Ventana Sur (Argentina). Their common goal is to boost the creation and development of audiovisual projects in the region.
"We were invited to simply bring their logo to life but course, we couldn't resist taking that idea to another level and came up with a crossover of different animation clichés to develop a League of Superheroes who get together to fight for the good of the animation industry.
"Inspired by their 80s vibe logo in bold colors, we created a one-minute short film with a simple narrative and minimalist visual style. To top it all, with the help of Ahre studio, we created an original soundtrack that sounds like those beloved 80s animated series.
"In the end, we achieved a heroic and epic adventure, just like developing animation in Ibero-America."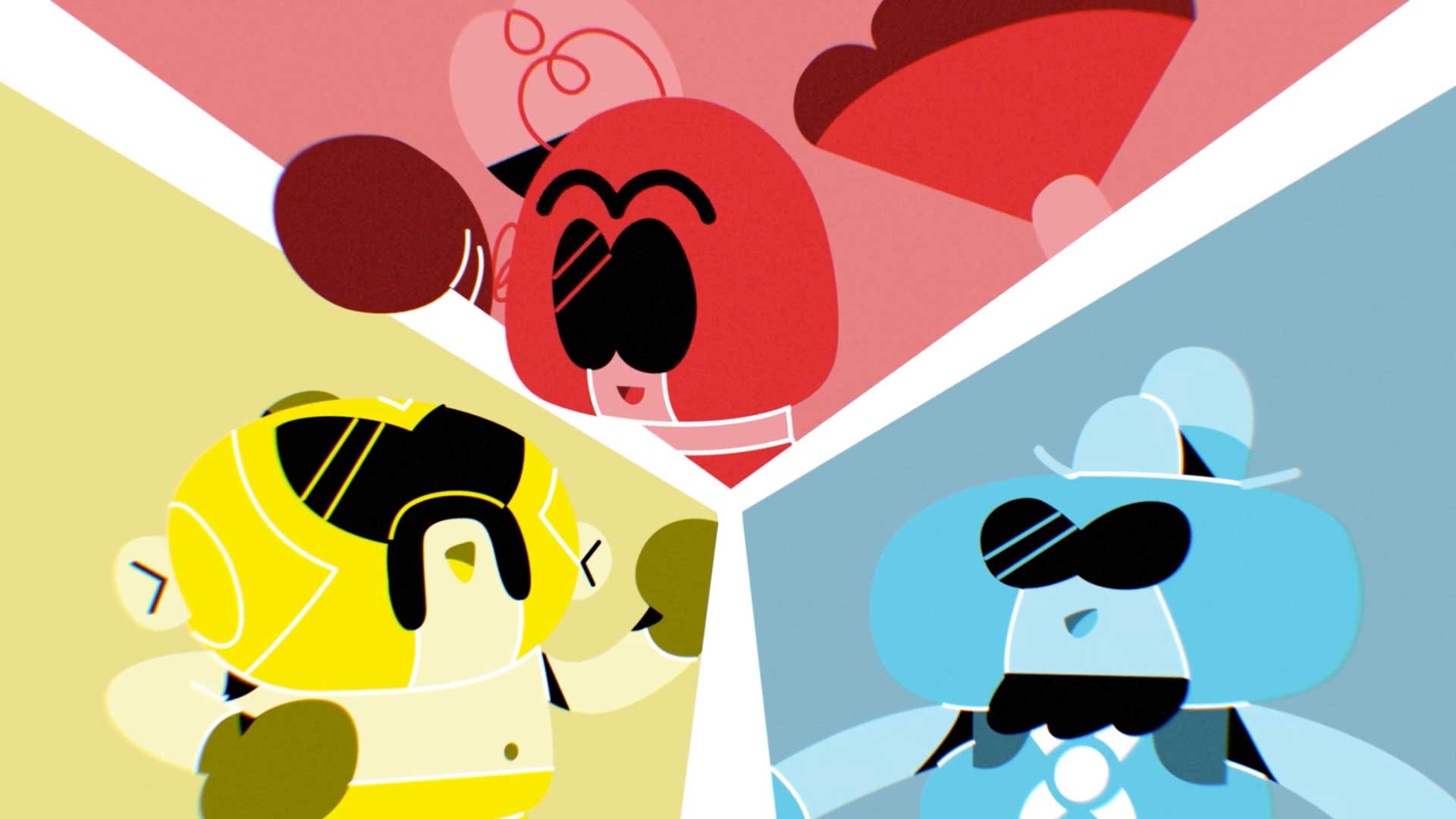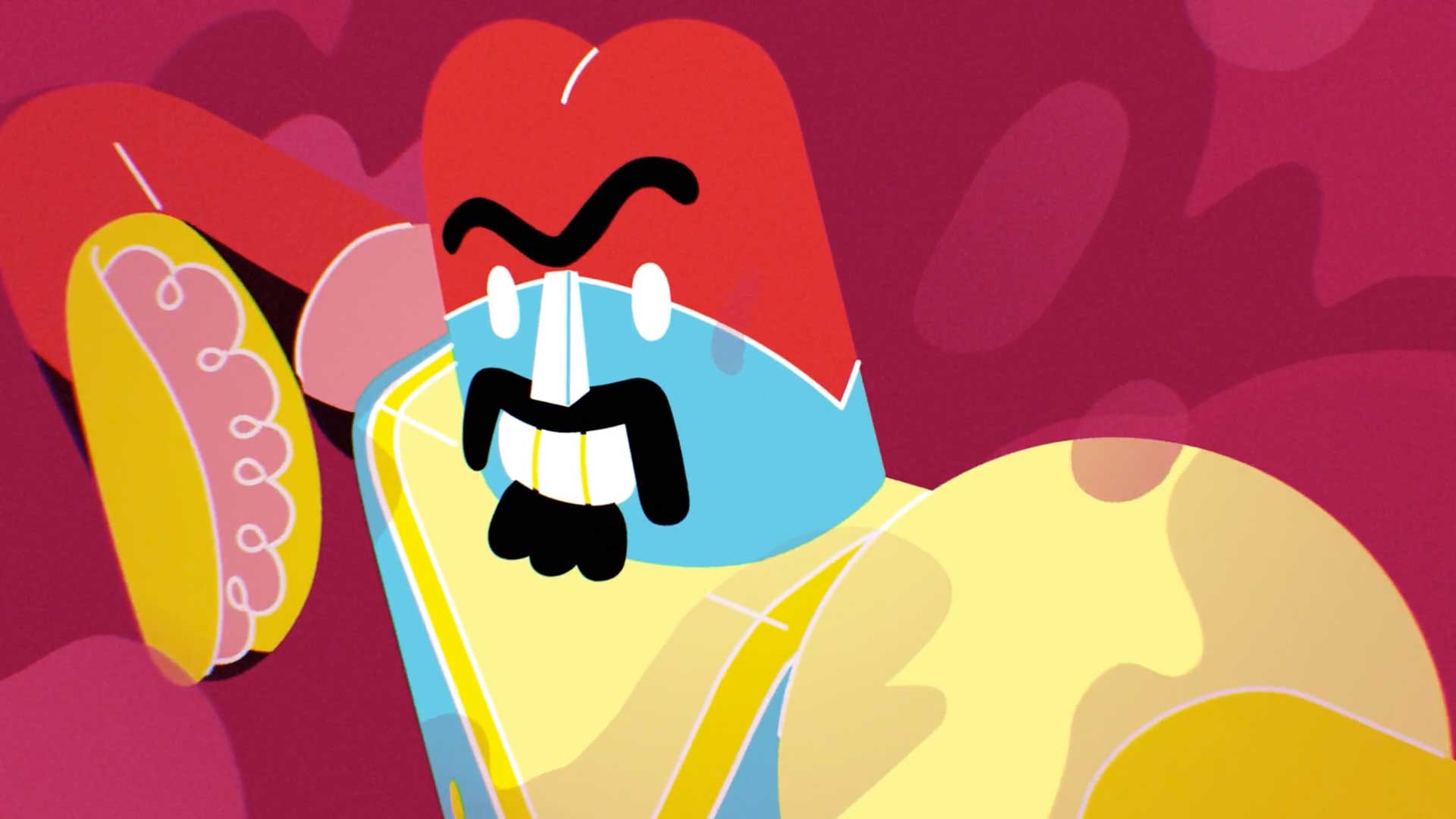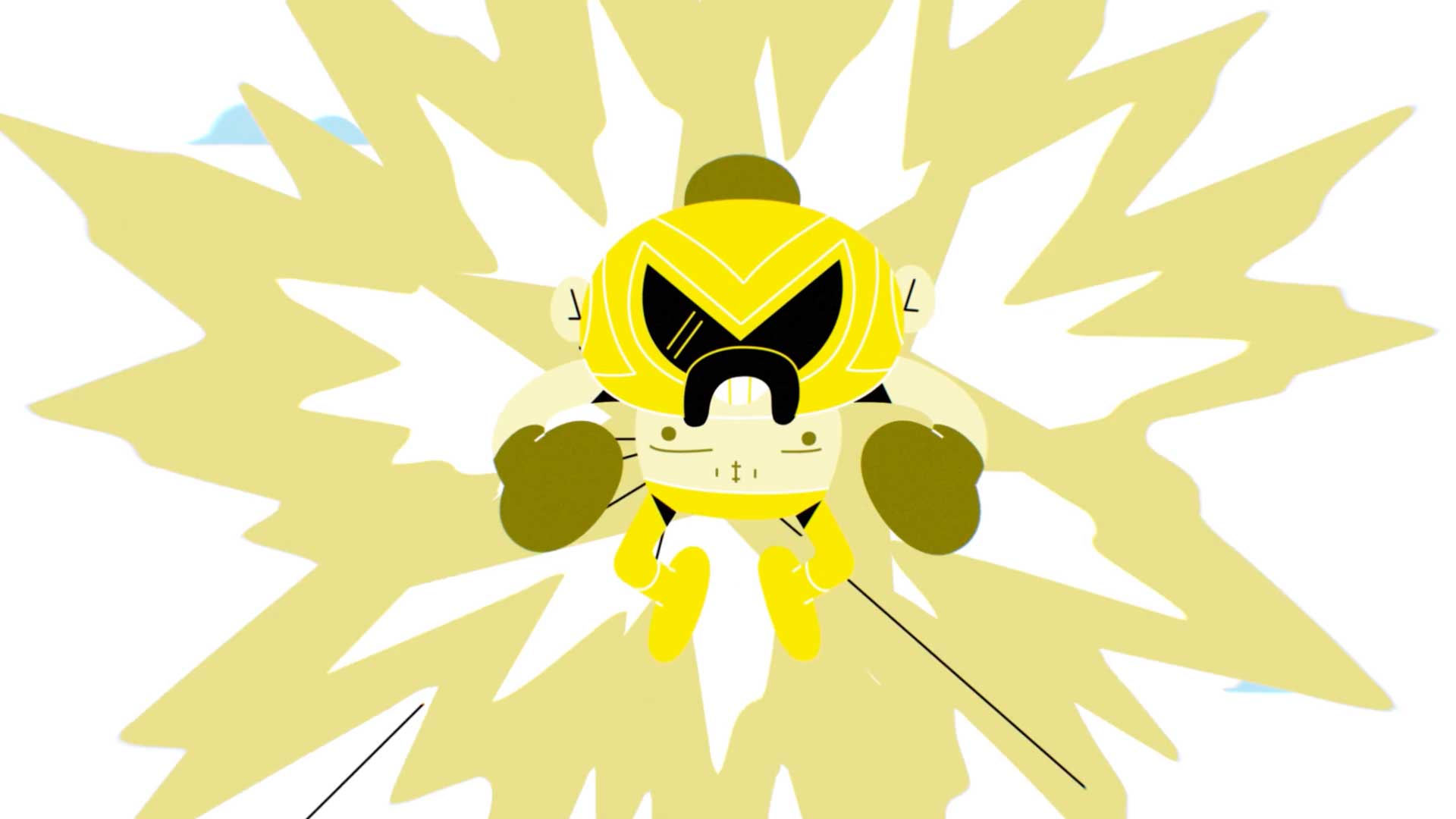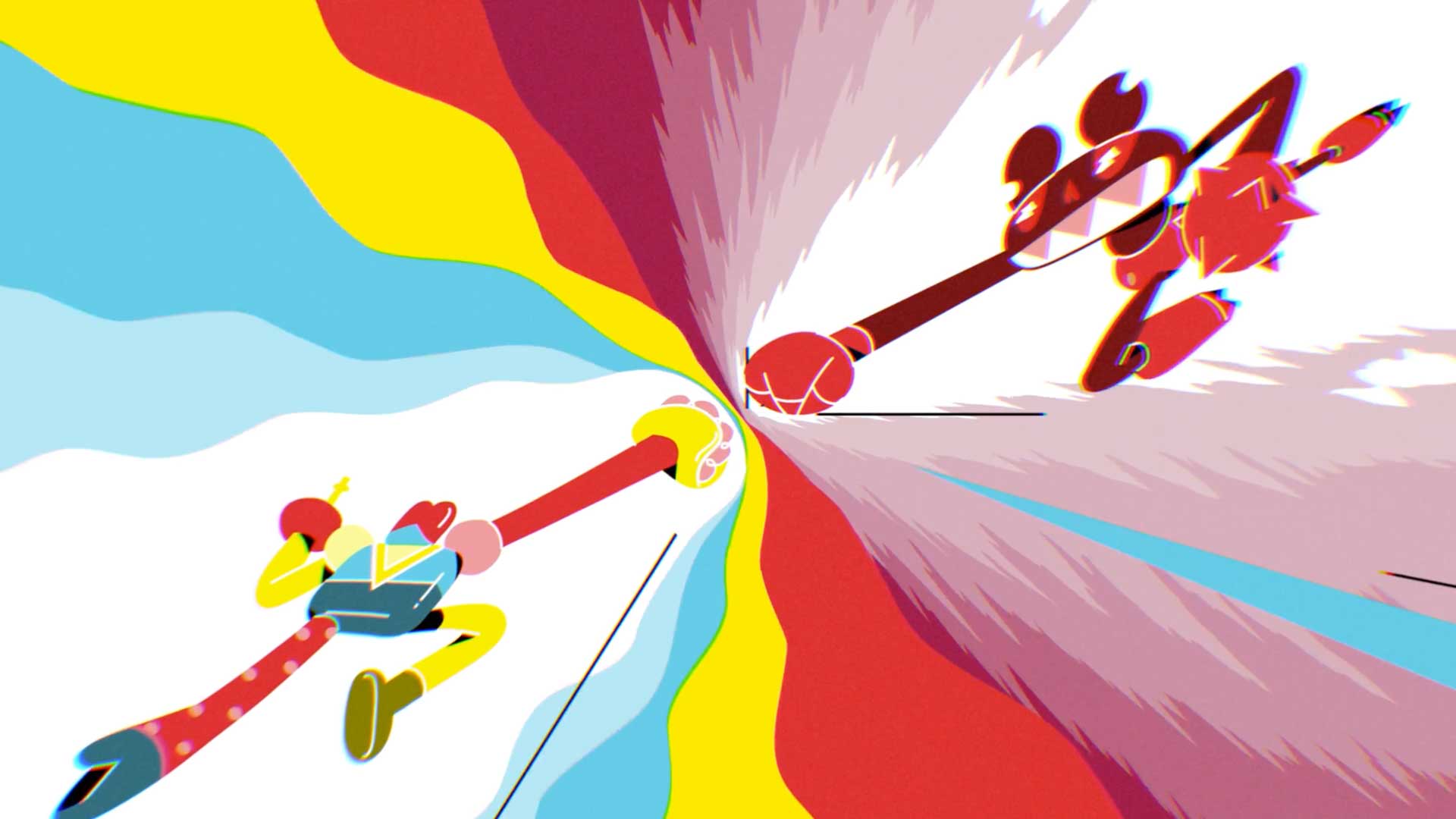 Client: La Liga de la Animación Iberoamericana
Production: Buda.tv
Director: Buda.tv
Creative Director: Dalmiro Buigues
Animator/Art Director: Martin Dasnoy, Dalmiro Buigues
EP: Ignacio Godoy
Character Designer/Background artist: Fernando Carmona
Animatics artist: Martin Dasnoy
Animator/Cleanup: Martin Dasnoy, Emanuel Gimenez, Patricio Rey
3d Generalist: Nico Buzeki, Dalmiro Buigues
Compositor: Dalmiro Buigues
Music: AHRE studio