The long and innovative history of Channel 4 branding reached an apex of sorts this week with the release of five detail-packed broadcast IDs assembled from 25 looping scenes created by 17 independent creatives, artists, and filmmakers.
Built with a mix of live-action, animation, and full CG, the scenes were developed from an open brief inviting creators to interpret one of five themes: Identity, The Land, System, Release, and Love. Curated from over 500 initial ideas, finished scenes are unified by the repeating camera move, the cube motif, and the Channel 4 logo.
Designed to "authentically reflect life in modern Britain", the IDs were created by Channel 4's in-house creative agency 4creative in collaboration with London prodco's Art Practice and Love Song, with London CG specialists Optical Arts producing five of the loops and Time Based Arts bringing it all together in post.
Filmed during four studio days and four days on location in and around Glasgow, the IDs represent "the broadcaster's values and public service remit to take creative risks, inspire change, champion unheard voices, and celebrate the diversity of the UK."
Watch the behind-the-scenes video: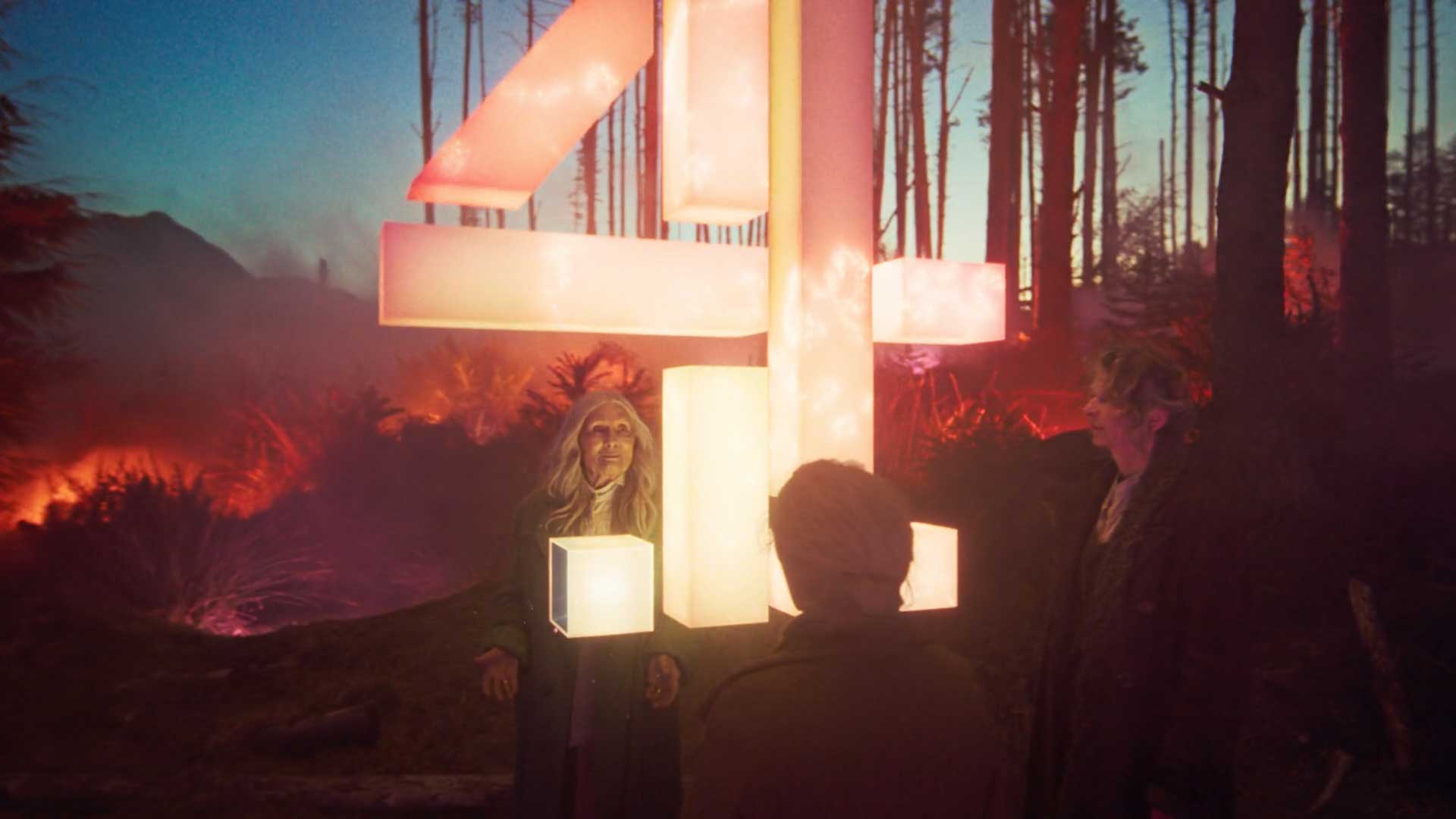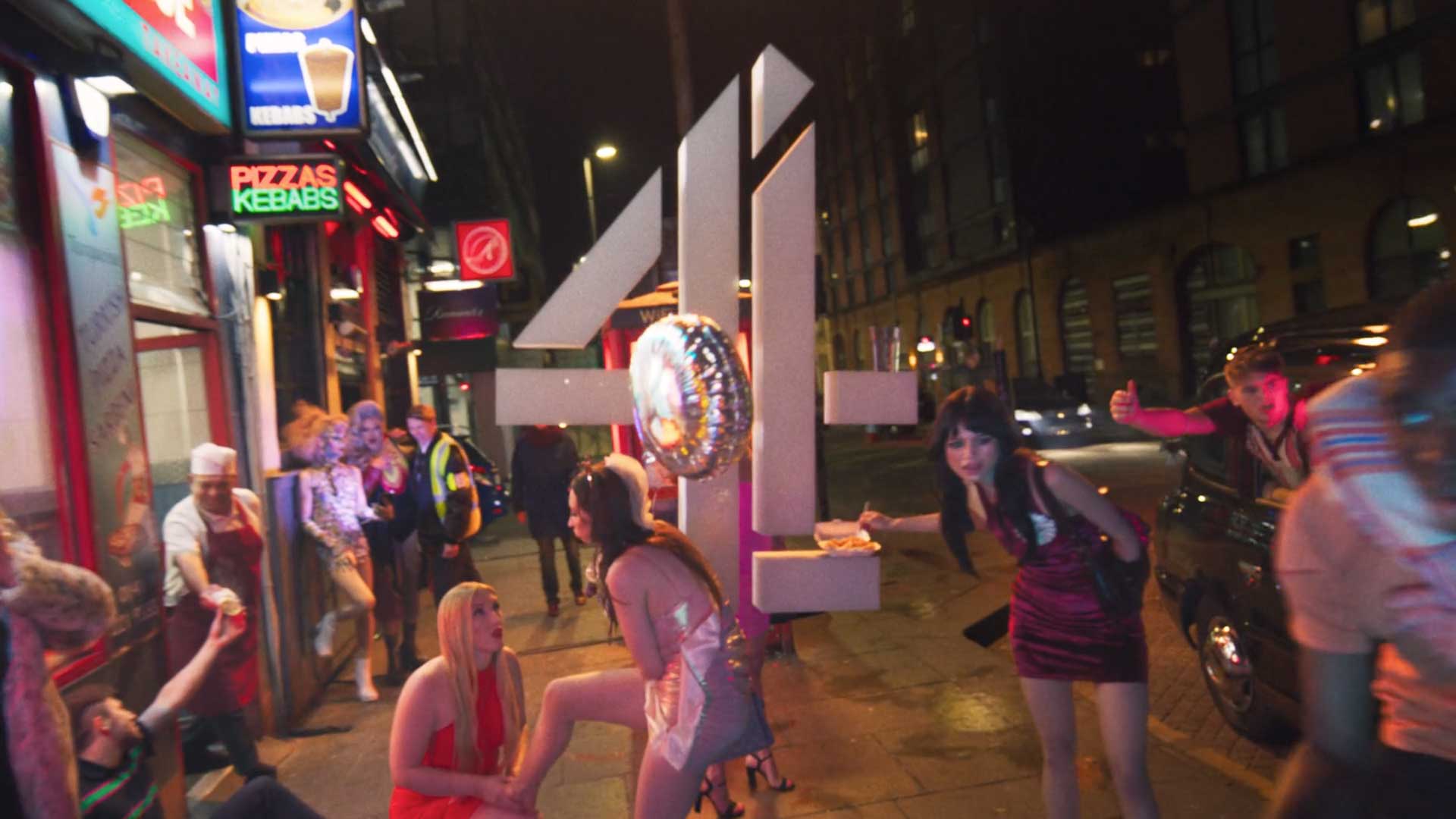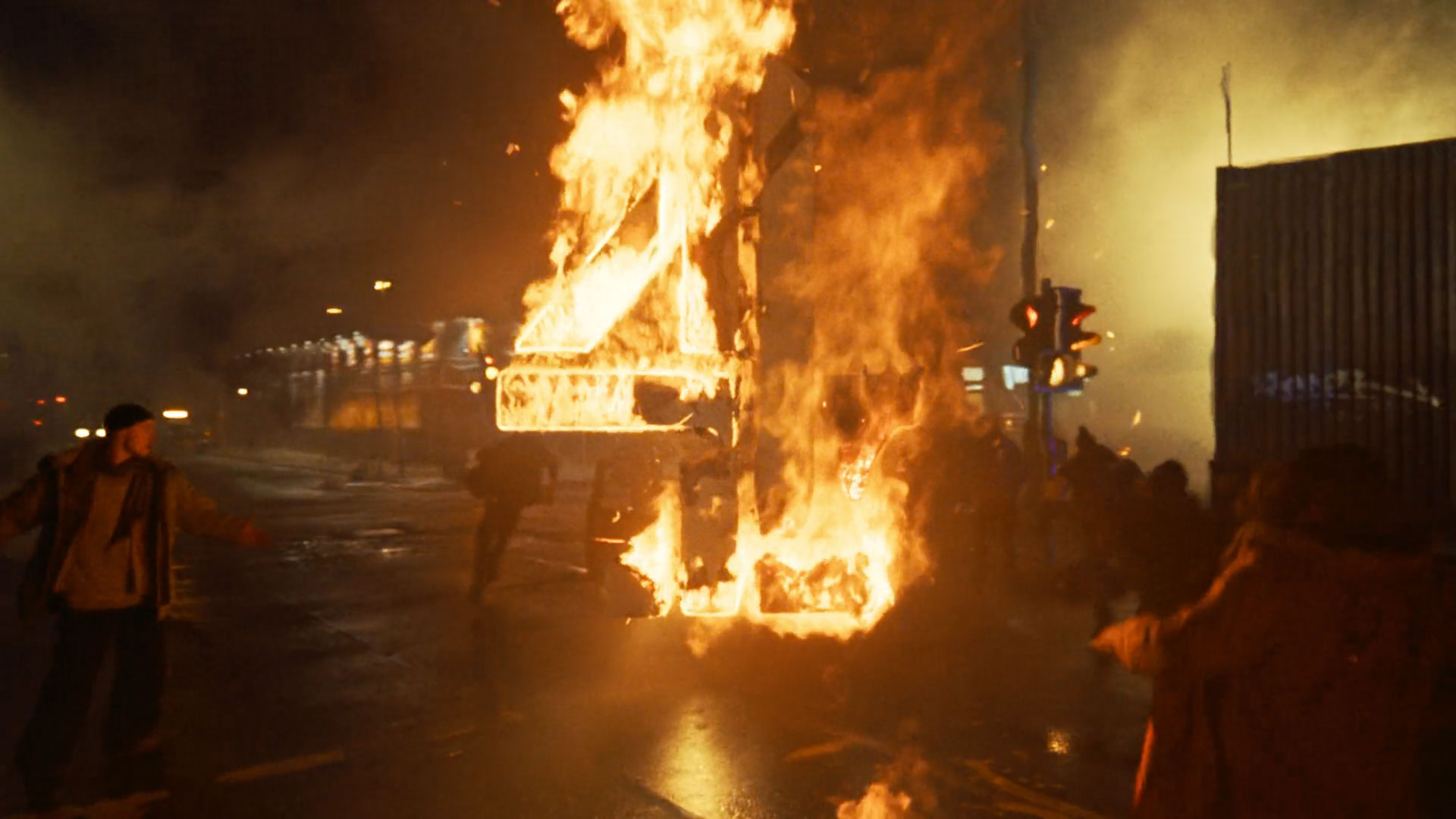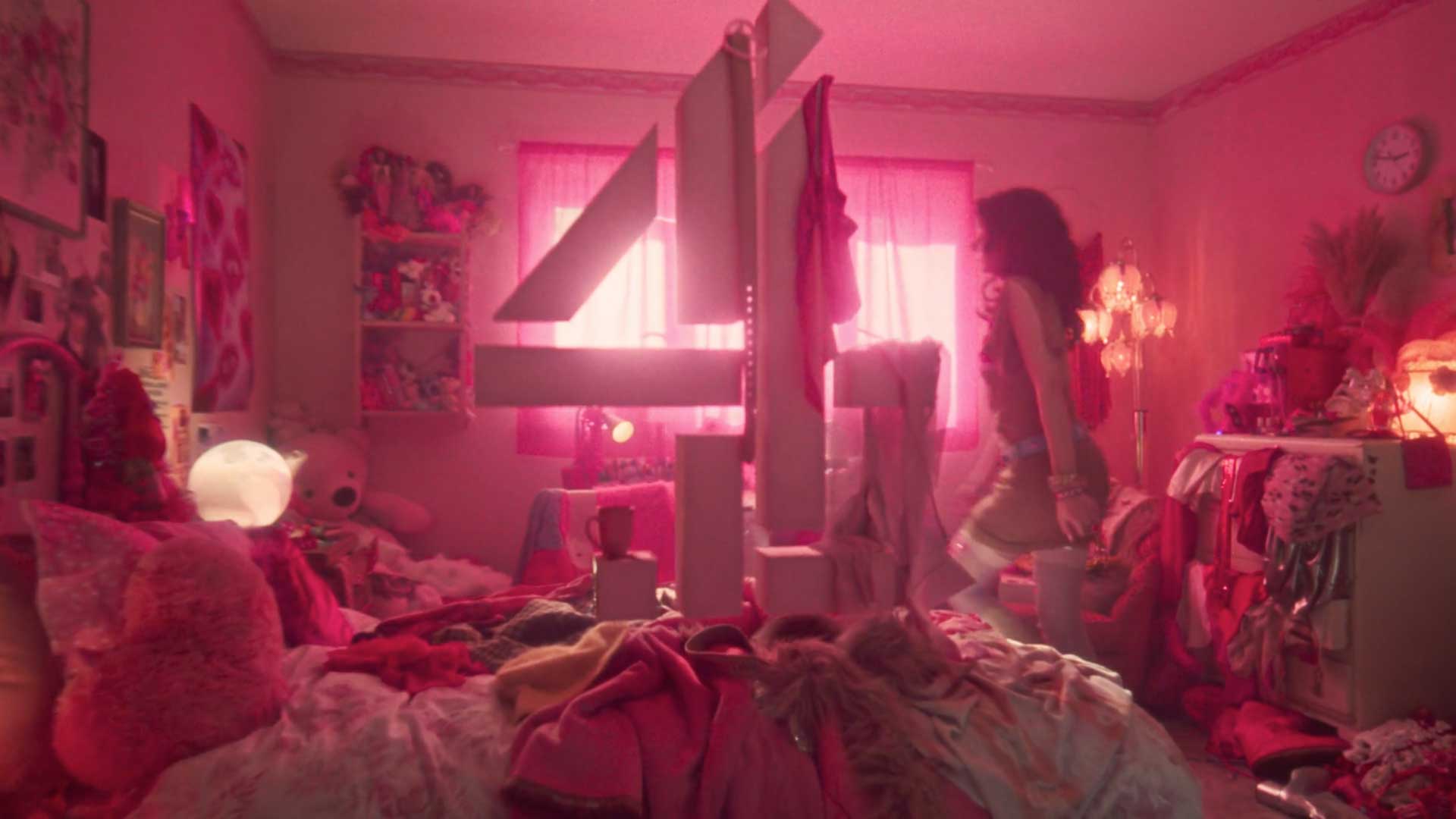 Client: Channel 4
Agency: 4creative
Production: Art Practice
Executive Creative Director: Lynsey Atkin
Creative Directors: Mike Skrgatic, Daniel Wolfe, Lynsey Atkin, Bafic
Directors: Saman Aminzadeh, Optical Arts, Bafic, Mike Battcock, Will Dohrn, Daniel Eatock, Mike Skrgatic and James Allen, Verity May Lane, Maria Lax, The Line, Louis McCourt, Justyna Obasi, Elliott Power, The Romantix, Dan Tobin Smith, Daniel Wolfe
Creative Director: Mike Skrgatic
Creative Director (Love Song): Daniel Wolfe
EP: James Guy
Producer: Bonnie Anthony
Production Manager: Julia Guignabel
Production Assistant: Katie Reid
Directors of Photography: Daniel Landin, Eponine Momenceau
Moco: Simone Tartaglia & Tomi Keeling
1st AD: Rob Blishen
Production Designer: Arthur De Borman
Casting Director: Kharmel Cochrane, Claire Catterson, Found Casting, Belinda Norcliffe
CG: Optical Arts
Founder/Creative Director: Dan Tobin Smith
EP/Studio Director: Hannah May
Creative Directors: Fabrice Le Nezet, Martin Pryor, Joe Jackson
1st AD: Rob Blishen
Moco: Simone Tartaglia & Dennis Henry
SFX: David Plewis for Asylum
CG team: Nicolas Damour, Flora Macleod
Pre-visualistion Artist: Magali Barbe
Creative Assistant: Minna Griffiths
Technical Assistant: Elliott Lowe & Jack Lovell
PA: Stephanie Skarbek
Post-production: Time Based Arts
Producer: Chris Aliano
2D Supervisors: Stephen Grasso, Leo Weston, Miguel Wratten
CG Supervisors: Mike Battcock, Sam Osborne, Nick Smalley
2D Team: Manolo Perez, Jamie Crofts, Olivia O'Neil, Lucy Lawrence, Valeria Scalamandre,
Eleonora Laddago, Bernie Varela, Chris Fraser, Dan Cowley, Tom Robinson
CG Team: Ben Cantor, Nigel Timms, Bethan Williams, Ian Baird, Jordan Coles, Maxime
Ponsart, Joe Ibbett, Teodora Retegan, Quentin Corker-Marin, Stephen Ross
Grading: Max Ferguson Hook, Simone Grattarola
Audio Post: String and Tins
Sound Supervisor: Will Cohen
Sound Design: Lawrence Kendrick, Culum Simpson, Jim Stewart, Kaspar Broyd, Adam
Smyth, Joe Wilkinson, Adam Hare, Will Cohen, Mike Bamford
Music Composers: Will Cohen, Culum Simpson, Adam Smyth, Jim Stewart, Kaspar Broyd,
Miink, Cal Swingler, J. Caesar, Matthew Watson, Daniel Freeman, Anthony Moore
Music Supervisors: Laura-Leigh Smith and Mike Bamford
Producers: Laura-Leigh Smith and Rachel Hough
Writer/narrator: John Joseph Holt