Visitors to the Outernet immersive entertainment district in London were recently treated to this satirical and psychotropic 360-degree collab between artist/film director Marco Brambilla and post/VFX shop Glassworks.
From the team at Glassworks London: "Displayed on the world's largest 360 digital canvas, Heaven's Gate immerses the viewer in a landscape of collaged film samples, taking them through a series of surreal scenes. To create the work, we worked hand in hand with Marco and provided state-of-the-art compositing.
"Diverse 2D elements were combined into a unique 3D collage, using virtual cameras and creative solutions to solve the extra dimension and add the necessary depth. The film characters and fantastical set pieces were transformed into infinitely looping memes, trapped in time as media sculptures removed from their original context.
"The artwork questions our relationship with consumption and excess. Affairs such as the pandemic or the American election were woven into the massive digital tapestry as they were taking place, requiring an incredible adaptation effort from our team."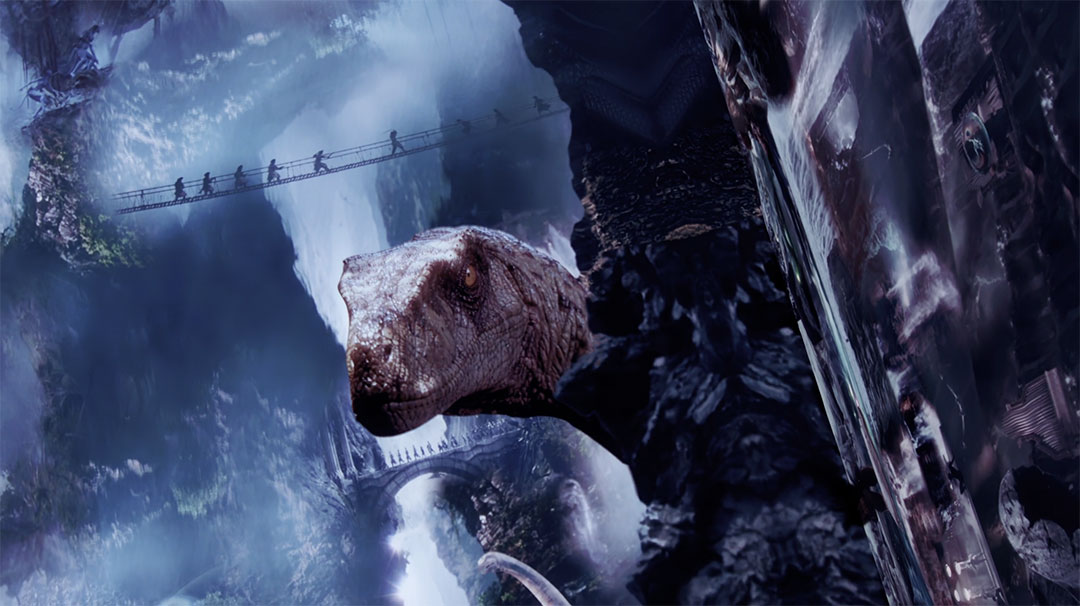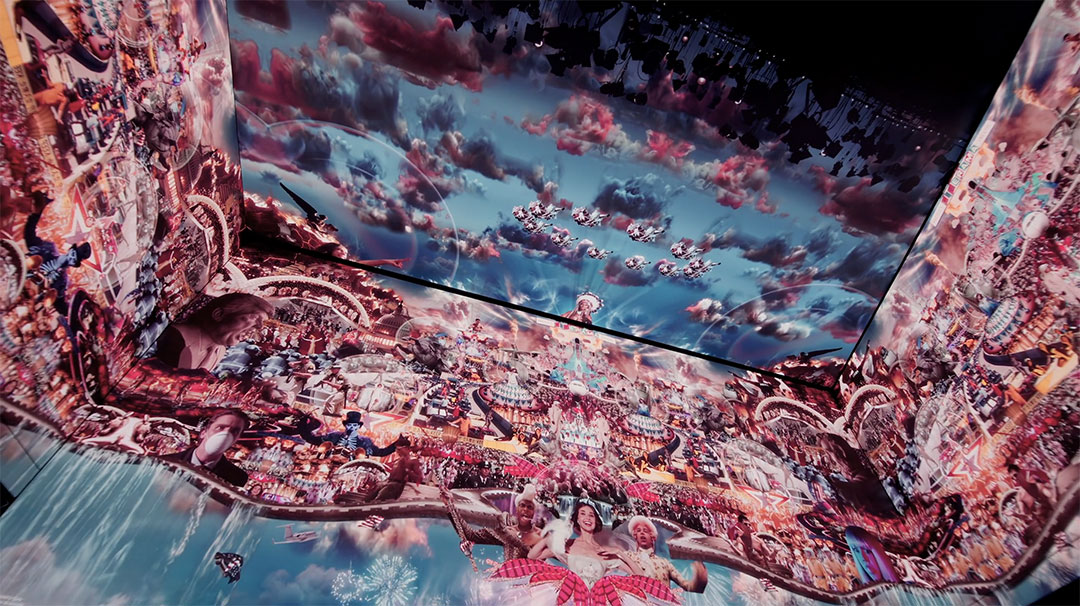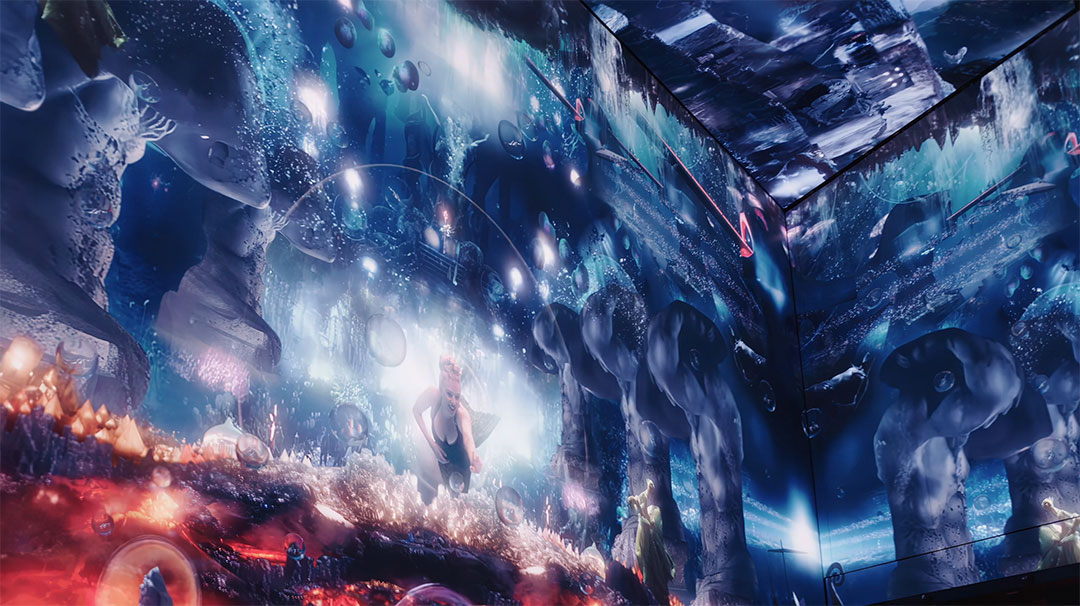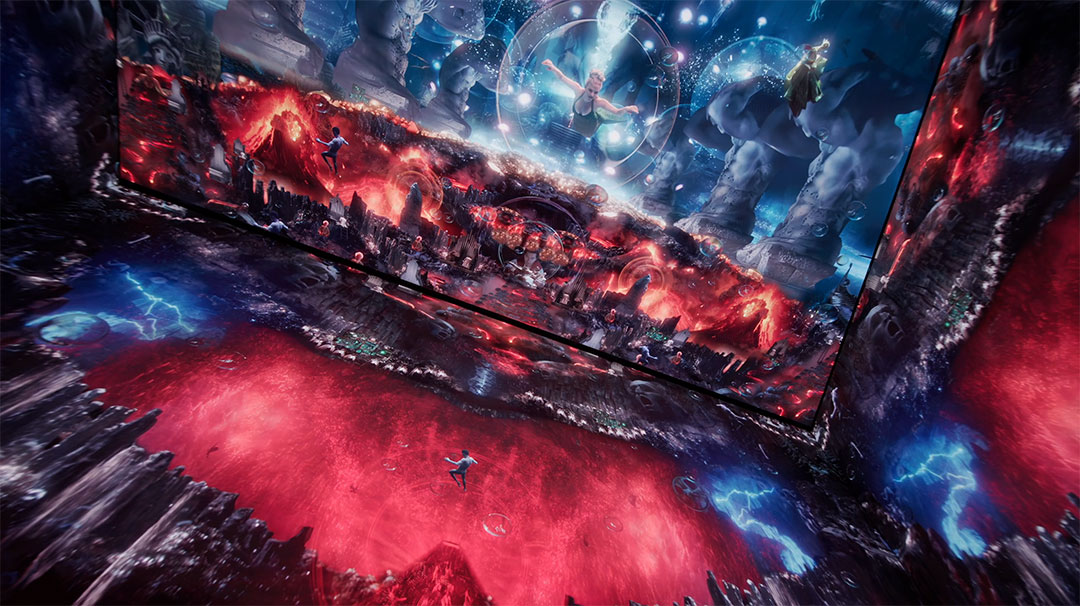 Client: Outernet Arts
Production: Marco Brambilla Studio
Director: Marco Brambilla
Lead compositor: Pete Fullerton
Compositor: Alice McCall
Editor: Dan Hawkins
Researchers: Alice McCall, Alisa Michail, Goda Zajausjaite
Post/VFX: Glassworks
COO: Duncan Buxton
Head of Production: Tasha Laranjo
Lead Flame Artist: Ally Burnett
Head of 2D: Duncan Malcolm
Audio: Factory London
Composer: Stefan Smith
Producer: Lou Allen
Sound Mix: Phil Bolland