The latest in-house experiment from Argentinian animation studio Buda.tv presents a witty and wonderfully detailed steam punk-ish character study of the two types of social media consumers: The Lover and The Hater.
Buda.tv EP/partner Ignacio Godoy: "We started this film with the idea that the internet world behaves in a binary way. There are those who seek to nourish themselves with the things they like, returning likes and love for what they see, we call them the Lovers. But we also find those who only seek to provoke others, only leaving negative comments and reactions, these are the Haters.
"We imagine both of these as living machines, moving perpetually forward. Like a train that never stops, this is where we came up with the analog steampunk design, which contrasts very well with the digital food we find in social networks.
"We also wanted the two machines to appear as complete opposites for the concept they represent – through more harmonic and rounded shapes in Love, and in more sharp and dangerous shapes as in Hate. The color was also a key factor that makes these machines different, but at the same time, we wanted everything to aesthetically be seen as one system."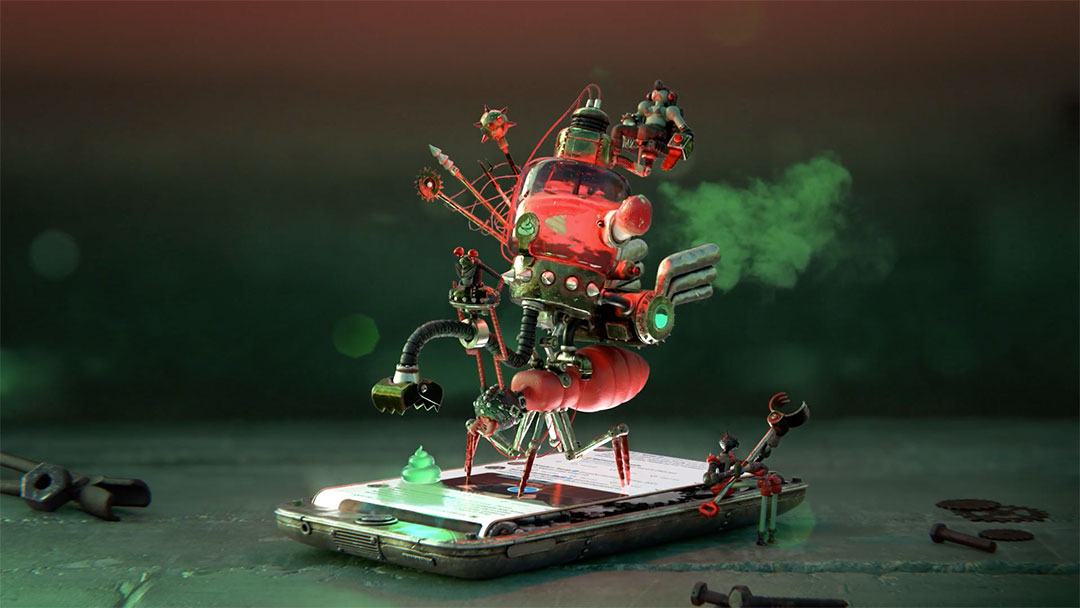 Production: Buda.tv
Director: Buda.tv
CD/AD: Dalmiro Buigues
Animation Director: Martin Dasnoy
EP: Ignacio Godoy
Character Designer: Fernando Carmona
Modeler: Agustín Páez
Textures: Agustín Páez, Dalmiro Buigues
Rigger/animator: Martin Dasnoy
Lighter/Compositor: Dalmiro Buigues
FX simulation: Dalmiro Buigues, Martin Dasnoy
FX help: Daniel Rivas
Sound Design: Facundo Capece