The crew at international new media studio Ouchhh realize their 10-year ambition to merge the genius of Salvador Dali with the visual powers of AI in this installation at the IDEAL Centre d'Arts Digitals de Barcelona.
From the team at Ouchhh: "In collaboration with the Dali Foundation and IDEAL Barcelona we created a new data painting experience that incorporates all of Salvador Dali's work – collected and processed with artificial intelligence.
"To imagine and explore Dali's genius, we used the latest multi-modal AI algorithms to create landscapes that reflect Dali's mind and way of thinking when he perceives the world around him.
"In order for AI to reach the surreal visual universe that Dali created and to extract unique images from this universe, we collected a vast amount of image data and visualized that data with the t-SNE algorithm. By following his mind, with prompt engineering techniques, we fed the AI with numerous text compositions for reaching landscapes from Dali's eye."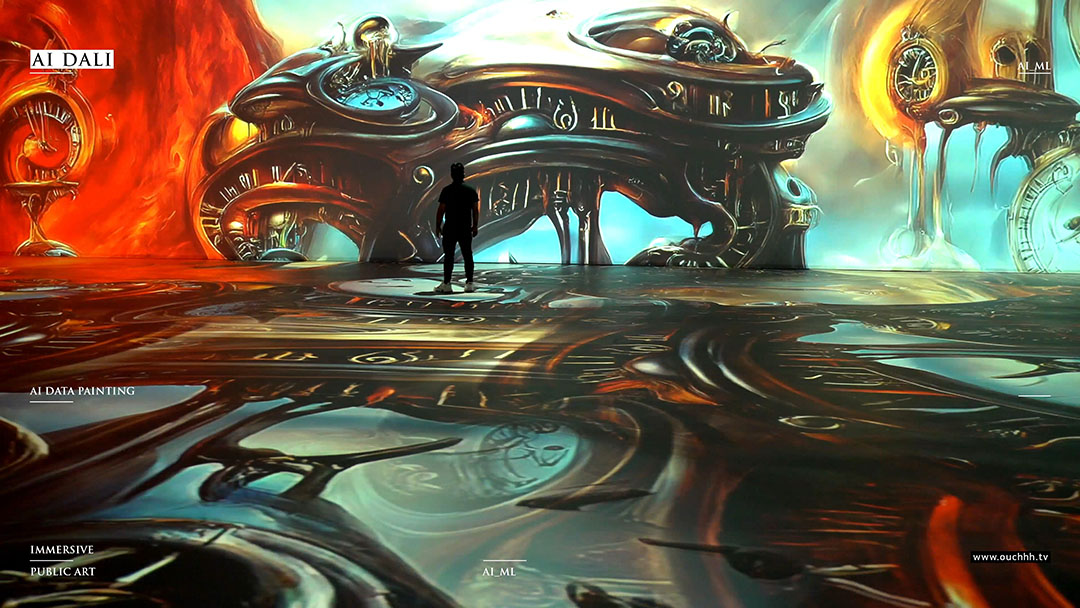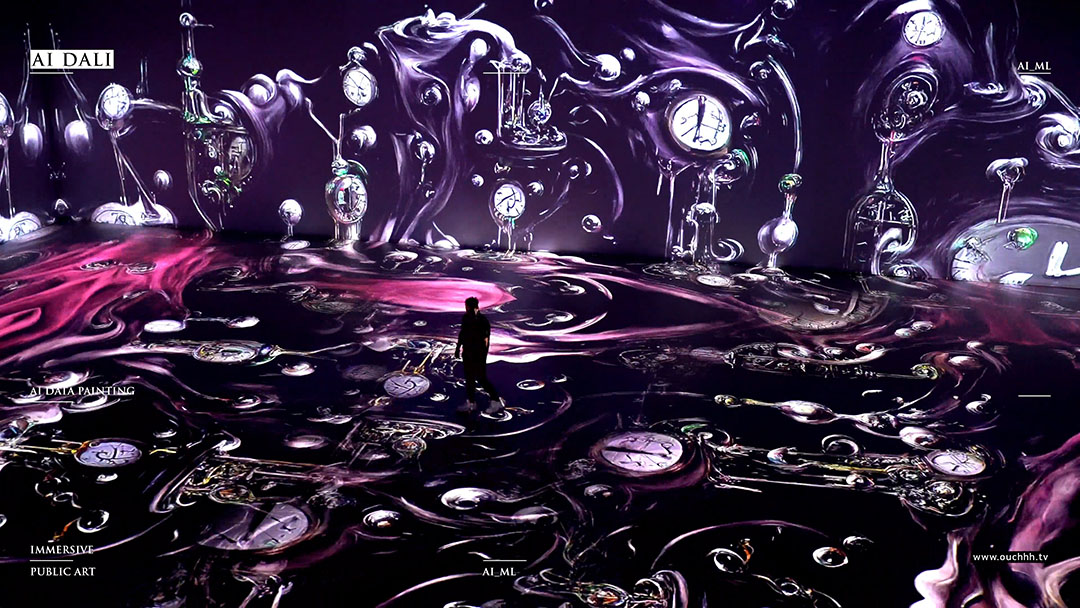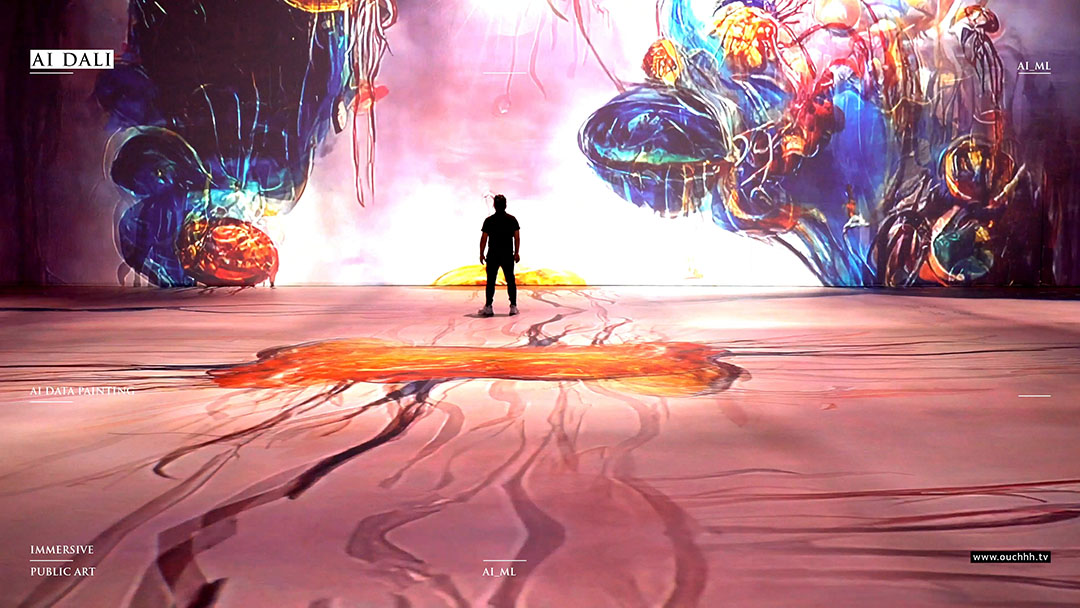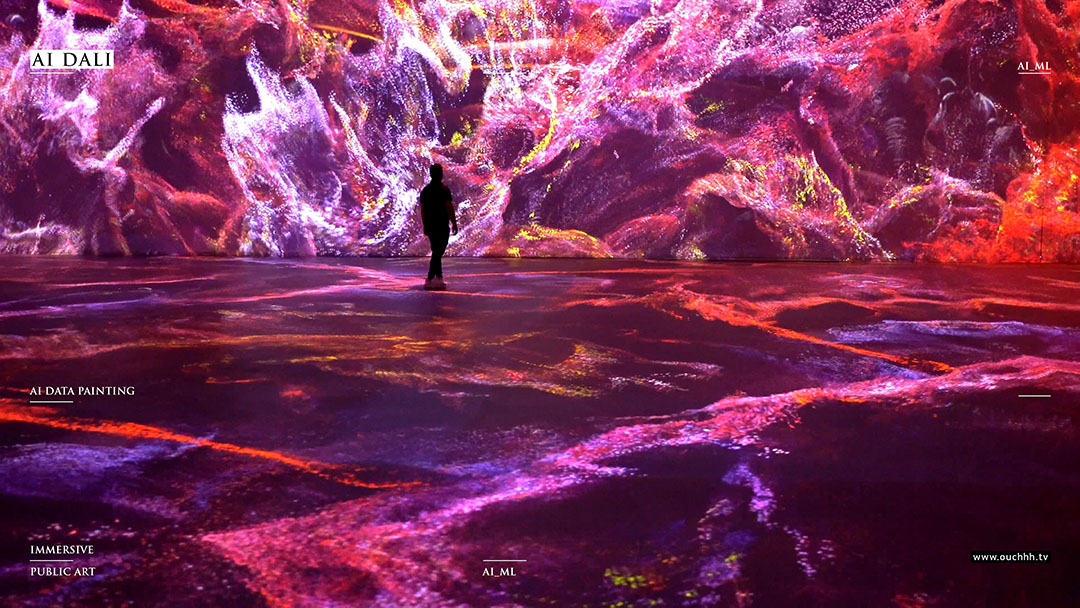 Client: Dali Foundation, IDEAL Barcelona
Production: Ouchhh