Nexus director Johnny Kelly melds stop-motion, 2D/3D animation, and the talents of UK puppetmaster Andy Gent into a message advocating conscious consumption for renewed devices marketplace Back Market.
Johnny Kelly: "Somehow, I get to play with puppets for a living, and this particular puppet was especially fun to play with. Assembled from the kind of cables you find in every drawer, in every home around the globe — Monster is a sort of big-tech Mr. Messy.
"Behind the juggling phones and belching phablets, however, is a less silly message about our obsession with the new, and the havoc our over-consumption is wreaking on the world."
The production crew hand-built 20+ puppets, including three versions of the Monster, and used photogrammetry to capture the sets, puppets, and props to help with previsualization and develop faster turnarounds for compositing – enabling the animation team to quickly visualize in a 3D space how the 2D animation will track onto the real-life puppet's face.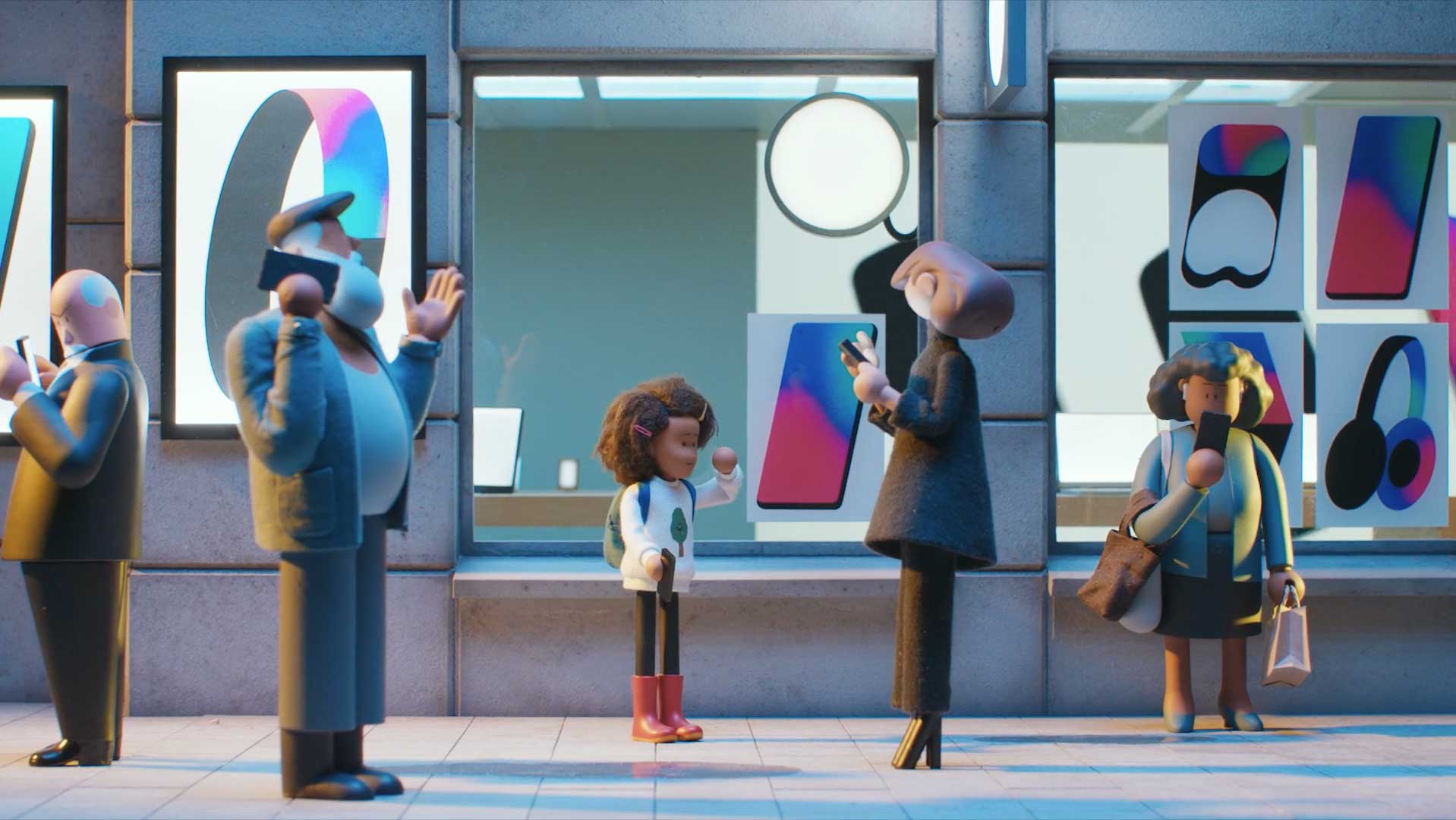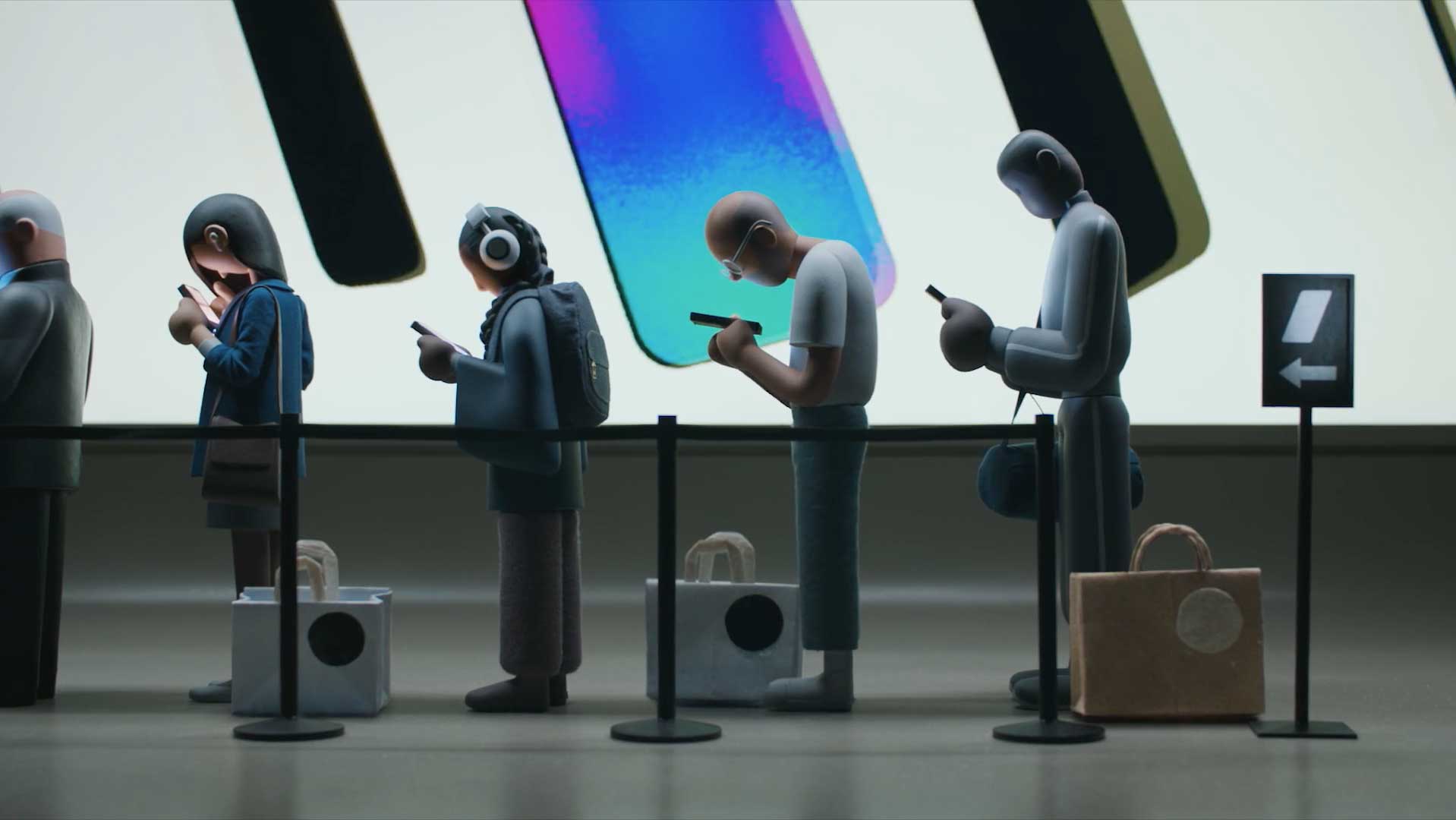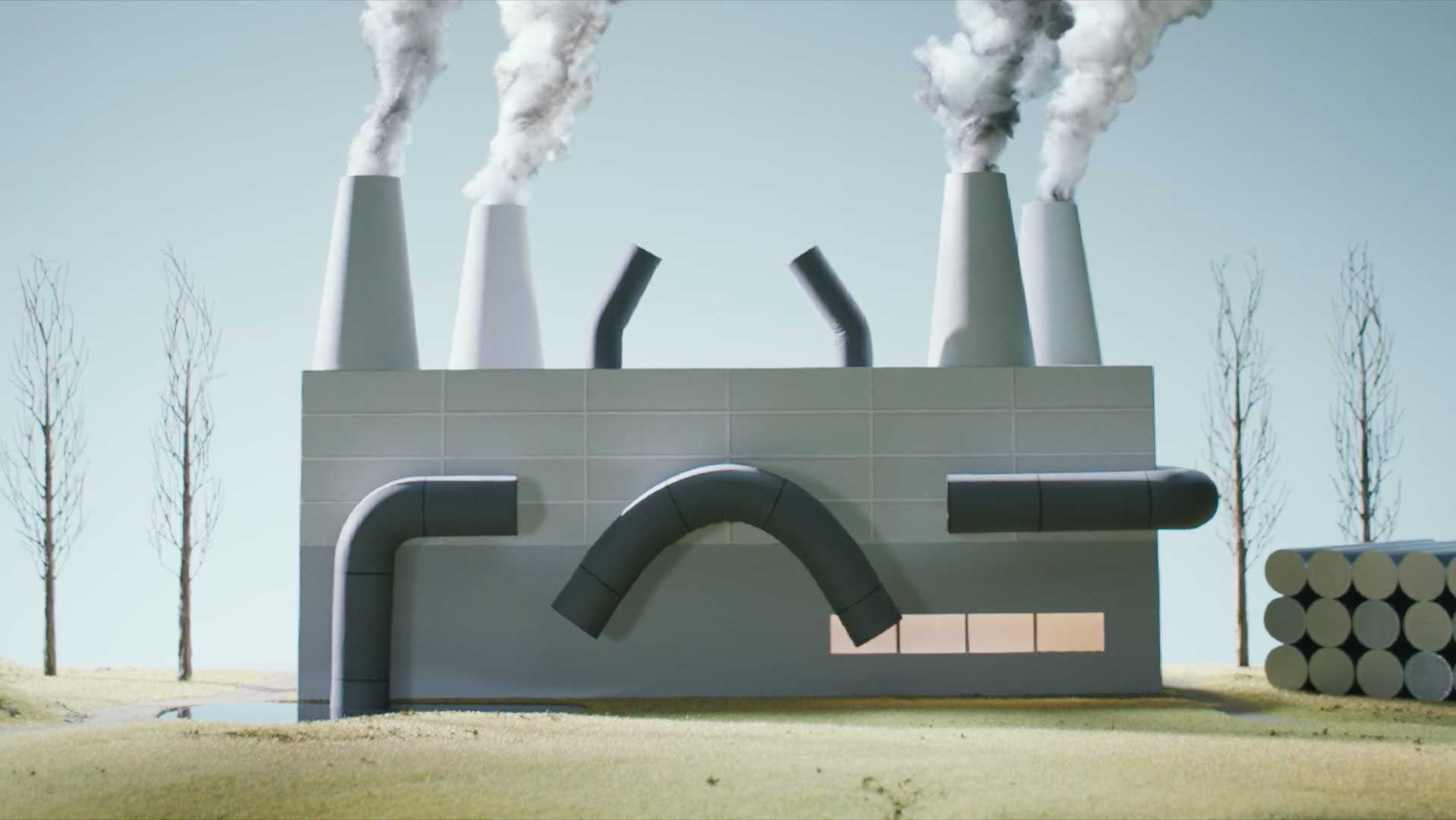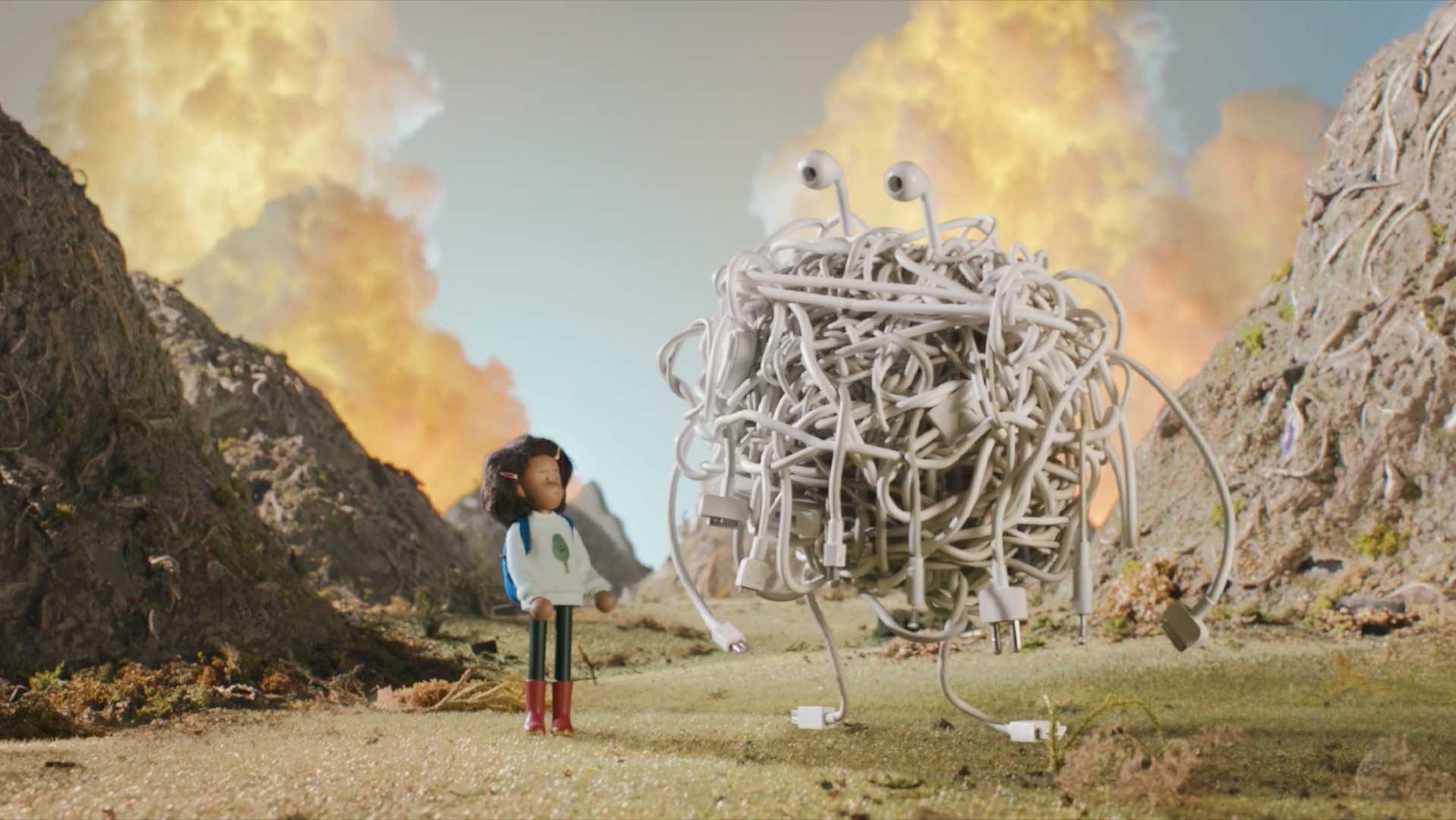 Client: Back Market
Co-Founder/CCO: Vianney Vaute
Strategic Advisor: Seth Farbman
Creative Director: Jeff Johnson, Steve Peck
Head of US Marketing: Woody Wright
EP: Melanie Baublis
Lead Art Director: Victor Antonelli
Head of Content: Eugena Ossi
Expert Copywriter: Adam Pasulka
Hannah Laloum: Creative Studio Manager
Production: Nexus Studios
Director: Johnny Kelly
Executive Producer: Josephine Gallagher, Camila de Biaggi
Senior Producer: Josephine Gallagher
Production Manager: Ruyi Meer
Production Assistant: Max Bigg
VFX Supervisor/Lead Compositor: Germán Diez
Studio CG Supervisor: Mark Davies
Editor: Dave Slade
Art Directors: Melanie Climent & Callum Strachan
Character Designer: James Noellert
2D Animator: Chris Cray, Joe Sparkes, Matt Partridge
Motion Graphics Animator: Bethany Levy, Abel Kohen
Compositor: Gareth Tredrea, Hugo Vieites Caamano, Sacha Danjou, Sander Saks, Victori Jalabert, Alexandre Gaudiano
Storyboards: Richard Buxton
Puppet/Set Build: Arch Model Studio
Sets/Puppets: Andy Gent
Set Build: Asylum
Set Supervisor: Peter Tilbe
Set Technician: Josh Guess, Tom Bull, Daniel Tynan
Live-Action & Puppetry:
Director of Photography: Matt Fox
1st AD: Robert Thorpe
Production Manager: Rhian Gwenlan
Runner: Kai Rajakulasingam
2nd AC: Rosamund Freeman
Grip: Kevin Foy
DIT: Phoebe Frazer
CCTV Operator: Liam Coles
Focus Puller: Ben Jones
Gaffer: Paul Allen
Electricians: Jono Yates, Bill Rae Smith, Michael Smit, Ed Riley, Tim Jordan, Auxane Verdier,
Ana Krkljus
Lead Puppeteer: Tim Cherry Jones
Puppeteers: Shakara Carter, Kim Scopes
Lead Animator: Tobias Fouracre
1st AC (stop motion): George Warren
Set Maintenance: Mark Chippington
Puppet Maintenance: Sofia Serrano
Post house: Untold Studios
Grade: Aubrey Woodiwiss
Grade Producer: Simon Downie
Music: Q Department
Sound: Factory
Sound Design/Mix: Jon Clarke
Audio Producer: Ciara Wakley